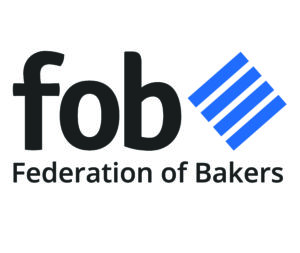 The 36th biennial AIBI Congress is being held from 30 May – 2 June 2019 in Manchester, England with a programme focusing on 'The Bakery of the Future'.
Hosted by Cyrille Filott, global strategist, consumer foods at leading global food and agribusiness bank Rabobank, the event will see presentations from leading industry figures, including:
Jonathan Warburton, overseer of Warburton's transition from a local family business to one of the UK's leading bakery brands
Sir John Timpson, chairman of Timpson's, the 900-store shoe repair and key cutting chain who will share how his radical management thinking can benefit the bakery sector
Rob MacKie – president and CEO of the American Bakers Association (ABA) will give an update on the latest trends in the USA
Sebastian Marcu – founder of Bake in Space, which seeks to address the challenges relating to production of fresh food in space
Jimmy Griffin – head of a four generation Irish family business and coach of the Ireland team, which won gold in the European Bakery Championships
Joseph Street, president of the AIBI said: "This year's event will be an exciting opportunity for the whole industry – large and small bakers right through to the supply chain including millers and ingredient manufacturers – to network and discuss the key issues facing the bakery sector. Manchester has a rich industrial heritage, including the food industry, and we look forward to welcoming delegates from the UK, Europe and the USA.
The importance of the conference is reflected in the prestigious line up of speakers, from the UK, Europe and the USA, and the sponsors it has attracted. Gold sponsors are Kerry, Lesaffre Mecatherm, Puratos and Zeelandia, Silver sponsors are Bakels, CSM and Kempf and bronze sponsors are AB Mauri, Fritsch and Rabobank. The Congress takes place from 30 May – 2 June at The Midland Hotel, Manchester.
Registration is via the website http://aibi-congress2019.co.uk/ and all of the latest news about the congress can be found on Twitter @bakerycongress.
-End-