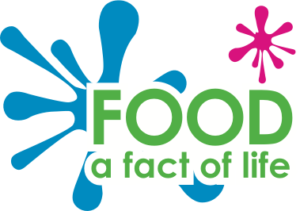 The Food – a fact of life programme
Food – a fact of life (FFL) is a comprehensive, progressive education programme which communicates up-to-date, evidence-based, consistent and accurate messages around 'food' to all those involved in education. FFL is managed by the British Nutrition Foundation (BNF), in partnership with the Agriculture & Horticulture Development Board (AHDB).  It is a successor to The Grain Chain programme which has now closed.
On the FFL website you will find a range of curriculum linked educational resources for teachers and parents to inform school-aged children about the story of grain-based food – from the farm to mill to plate. Find tailored teaching materials, worksheets, videos, quizzes, recipes and activities about farming, milling and baking.
To find out more please visit www.foodafactoflife.org.uk.