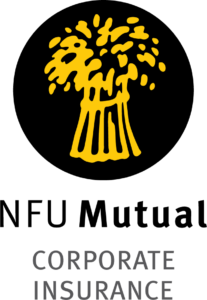 The Federation of Bakers is delighted to welcome its new associate member, NFU Mutual.
NFU Mutual is a specialist in insuring businesses across the food and drink supply chain, with over a century of history in insuring the farming community as the UK's largest rural insurer and a proven track record of working with some of the largest bakery manufacturers and retailers in the UK.
With a unique offering that brings together a dedicated team of corporate insurance, legal and risk management experts, NFU Mutual provides specialist food and drink industry knowledge and expertise under one roof.
NFU Mutual's Risk Management Services Ltd (a wholly owned subsidiary) also regularly helps its bakery clients manage health and safety by inviting qualified consultants to provide confidential risk-based gap analysis and practical observation of compliance against regulatory requirements, and by using expert legal partners to work through real-life food safety scenarios to explore the implications following a breach.
Rob Palmer, National Sales Manager for NFU Mutual Corporate Insurance commented: "We work with some of the biggest bakeries in the UK, so by becoming an associate member of The Federation of Bakers we can get closer to the important industry matters, helping to raise standards across the industry and also better support our clients in reaching their goals. I am very much looking forward to the opportunities that the partnership will bring for us and the companies we work with."
Gordon Polson, Director of the Federation of Bakers, added: "We are delighted to welcome NFU Mutual as a new associate member, and hope to support them as they continue to grow their business."
The Federation of Bakers supplies the nation's bread and morning goods, with nine member companies running 33 bakeries in the United Kingdom and supplying the majority of the bread consumed in the UK. NFU Mutual joins current associate members AAK (UK), AB Mauri UK and Ireland, ADM Milling, Baker Perkins, British Bakels, Buhler, CCFRA, Cereform, CSM (UK), Edme, Energy Management LLP, GB Ingredients, Kaak Group, Kwik Lok, Lesaffre Group, Puratos, Spooner Industries, Taste Tech, Zeelandia and Zeppelin Systems.
To find out more about the Federation of Bakers visit fob.uk.com
Ends